About "The Greens" Documentary
The Greens is a personal journey documentary that starts when a white college kid sits down in a black barber's chair. As Sam and Teddy talk, they realize they spent most of their lives four blocks apart on Division Street – Sam at a private school in Pulaski Park, and Teddy on the other side of the Chicago River, in the high rises of Cabrini Green.
Teddy offers to take Sam for a walk down his side of Division, and so begins a journey through time, back into the contentious memory of one of Chicago's "most notorious" housing projects. As Sam and Teddy walk they exchange memories: insider vs outsider, news vs reality. At first their memories seem contradictory, but as the two wander through boarded up row houses their stories start to blend.
There, in "The Wild End," Teddy leads Sam to Batman, a legendary gang-leader, basketball player, and poet who controlled the drug trade in the high rise at 660 West Division. But all is not as it seems with Batman. The two-dimensional news-media images of Sam's childhood clash with Batman's reality, raising questions about choice, sacrifice, and morality that add dimension to a story long flattened for the screen.
In the end, "The Greens" forces viewers to confront their deepest assumptions about the neighborhood, its residents, violence, and the possibility of finding common ground.
---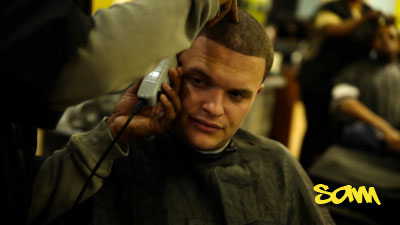 Sam Spitz is an associate producer at Groundswell Educational Films, and the writer, director, and co-producer of "The Greens." Sam began a college speaking tour with "The Greens" in September 2013, and continues to present the film and lead discussions on college campuses in the US and Great Britain. He is currently pursuing a Masters in US History at the University of Oxford. Sam graduated summa cum laude from Colgate University in May 2013. Prior to Colgate, he played football for the Badgers at the University of Wisconsin-Madison. His writing has appeared in Mother Earth News, Colgate Scene Alumni Magazine, and the Maroon-News.
---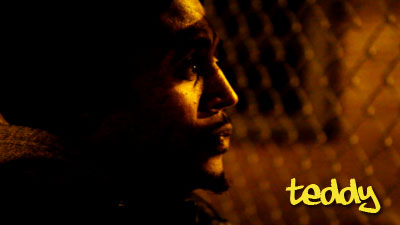 Theodore Bernard Williams, aka Teddy Man, is a co-producer of "The Greens." A barber and youth counselor by trade, Teddy has been an active member of the Cabrini Green community for more than 30 years. This summer he began a speaking tour with "The Greens," sharing his perspective on the neighborhood with audiences around the Midwest and East Coast. He now lives in the Austin neighborhood on Chicago's far west-side.
---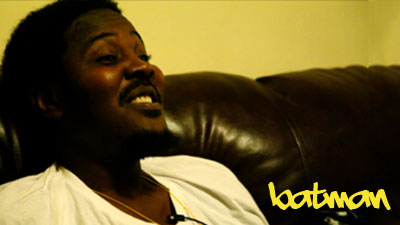 L.C. Harris, Jr. aka "Batman" is a poet and political organizer and a co-producer of "The Greens." He was born July 11, 1965 in rural Marvel, Arkansas. His family moved to the West-Side of Chicago in 1971. In 1980, the Harris's house burned down and Batman and his 9 siblings were forced to split up. He was 14. After several months of moving around, the Harris's were reunited in the white high rises of Cabrini-Green at 660 W. Division Street. After some difficult years, Batman became the legal and political coordinator for the Gangster Disciples (GDs). By 1995, he had registered more than 300 members of his organization to vote. Batman's poetry has been distributed around the neighborhood, and recited at local churches.
---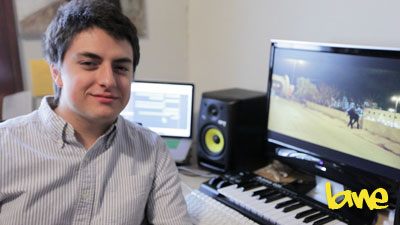 Lane Beckstrom is a Chicago-based composer and musician, and the artist who wrote the music for "The Greens." After studying music at DePaul University, Lane toured the country and abroad as well as performing on The Conan O'Brien Show with renowned Chicago band, "Kids These Days". Lane currently composes original music for films, TV, documentaries and video games as well performing in various musical projects that span a variety of genres.
---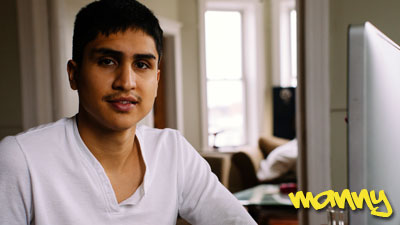 Emmanuel Camacho is the cinematographer of The Greens, and a photographer, videographer, and after school arts instructor at Yollocalli, an initiative of the National Museum of Mexican Art. In 2013 Emmanuel directed photography for "Maydays", an official selection to the Chicago Latino Film Festival 2013. Emmanuel is currently producing and working on an educational web series created by Scrappers Film Group in association with WTTW-PBS for PBS Digital Nation. Emmanuel is a 2011 graduate of the University of Illinois in Champaign-Urbana with a degree in Media and Cinema Studies. In 2011 he along with the Illini 4000 for Cancer biked from NYC to San Francisco, 4,500 miles, to raise $135,000 for the American Cancer Society, and to raise awareness about cancer.